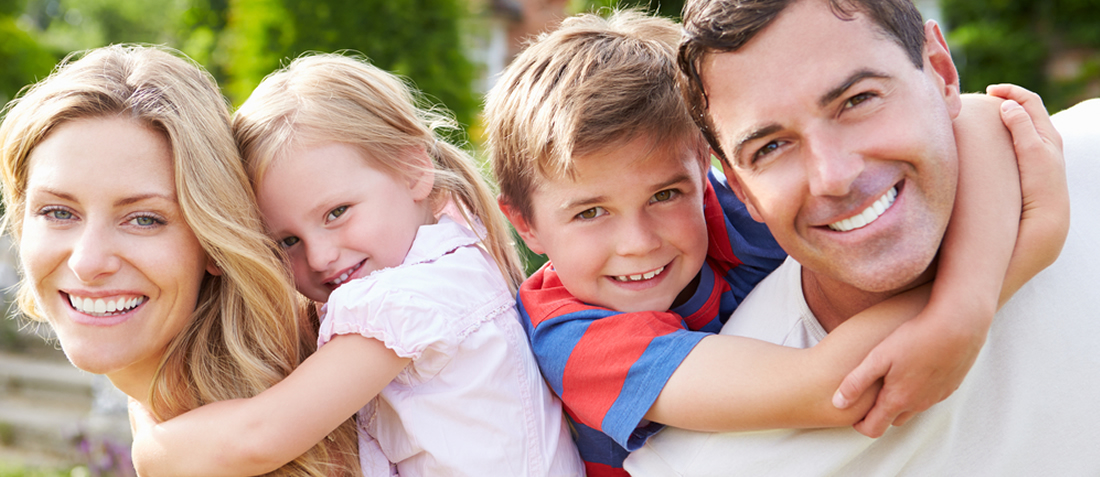 Safe Hands Funeral Plan
With the cost of funerals rising each year it makes great financial sense to purchase a pre-paid funeral plan now. By doing so you are not only taking a lot of the stress away from your family at a distressing time but also financially saving them a considerable amount of money.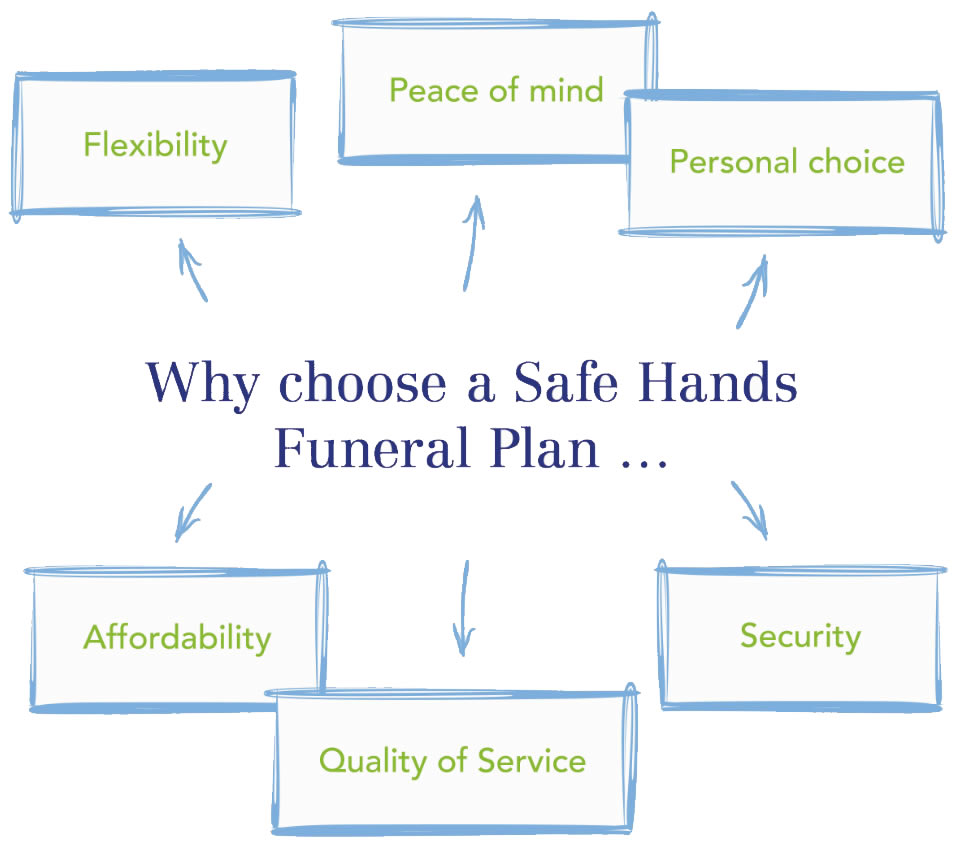 Peace of Mind: Choosing a Safe Hands Funeral Plan is one of the most effective and affordable methods to protect your family and loved ones against the burden of rising funeral costs, and to spare them the distress of having to make difficult decisions as to what your preferences for your funeral might be.
Personal Choice: Safe Hands Funeral Plans provide a comprehensive range of options to suit all tastes and budgets. Each plan, with the exception of Direct Cremation, can be tailored to suit your preferences and can be adapted to include any specific features or elements particular to you, but which perhaps aren't included as standard (additional cost make apply).
Security: In common with almost all funeral plan companies, the money you pay towards your Safe Hands Funeral Plan is held in a secure Trust Fund (via Pitmans Trustees Limited). Set up in conjunction with specialist Trust Solicitors, the fund is independently managed by multinational investment management firm, UBS.
Quality of Service: As you'd expect from one of the UK's leading funeral plan providers, Safe Hands Funeral Plans take customer service very seriously indeed. They invest heavily in the training and development of their funeral plan consultants, ensuing that every member of the team conducts themselves with the appropriate level of tact, empathy and sensitivity.
Affordability: Safe Hands Funeral Plans are acknowledged to be one of the UK's most affordable prepaid funeral plan providers. If you don't wish to pay for your plan in full straight away, they also offer a range of monthly instalment terms covering 12, 24, 36, 60 or 120 months, plans paid for over 12 or 24 months carry no instalment handling charge.
Flexibility: Safe Hands Funeral Plans offer an 'Either/Or' option – allowing a single plan to be 'shared' between 2 people, meaning the benefit of the plan can be utilised at either the first death or the second.
How much does a Safe Hands Funeral Plan Cost?
Safe Hands Funeral Plans have 5 funeral plans to choose from one basic plan and 4 more comprehensive plans. Prices are in the table below:
| | Direct Cremation | Topaz | Pearl | Sapphire | Ruby |
| --- | --- | --- | --- | --- | --- |
| Price | £1895 | £2390 | £3495 | £3795 | £4095 |
| Deposit* | £250 | £250 | £250 | £250 | £250 |
| 12 | £137.08 | £178.33 | £270.42 | £295.42 | £320.42 |
| 24 | £68.54 | £89.17 | £135.21 | £147.71 | £160.21 |
| 36** | £51.18 | £66.58 | £100.96 | £110.29 | £119.62 |
| 60** | £32.90 | £42.80 | £64.90 | £70.90 | £76.90 |
| 120** | £19.19 | £24.97 | £37.86 | £41.36 | £44.86 |
* The deposit is used as an example, smaller or larger deposits can be made.
** Includes a 4% Instalment Handling charge.
The Plans & What's Included:
What are disbursements/3rd party fees?
Disbursements are the cremations fee, the doctor's fees and minister's/celebrant's fee for the service at the crematorium.
Would you like more information about prepaid funeral plans? One of our professional consultants can offer advice in the comfort and privacy of your own home.
Allguard Services can help you with the important decisions so don't delay, contact us today to find out more about our services or to book a free no obligation consultation:
Email: info@allguardservices.co.uk
01844 213470 or 0345 057 3499
Alternatively to purchase a plan directly through the Safe Hands website please follow the link below:
www.safehandsplans.co.uk
Based in Thame – If you live in Oxfordshire, Buckinghamshire, Berkshire, Northamptonshire, Hampshire or Surrey then we are here to help you.